About the project
We can alleviate the effects of drought in agriculture with irrigation. But where irrigation is introduced, agriculture is the biggest water consumer. Excessive irrigation causes leaching of nutrients through the soil profile, excessive water consumption for irrigation can also lead to poorer crop quality and poorer plant health. Information is key for quality irrigation, and with the digitalisation of production, the farmers can access it simply and in time.
Objectives
Development of the application and the associated information system will provide irrigation advice to vegetable farmers based on soil moisture measurements in real time, the development phase of the plant and the weather forecast, i.e. advise the appropriate time for irrigation and the amount of water required,
development of affordable communication equipment for sending data from the soil sensors,
partner farms will use the application and communication equipment,
reduction of water consumption for irrigation,
educating farmers about the importance of correct irrigation,
improvement of the vertical production chain between the farmer and the buyer.
Results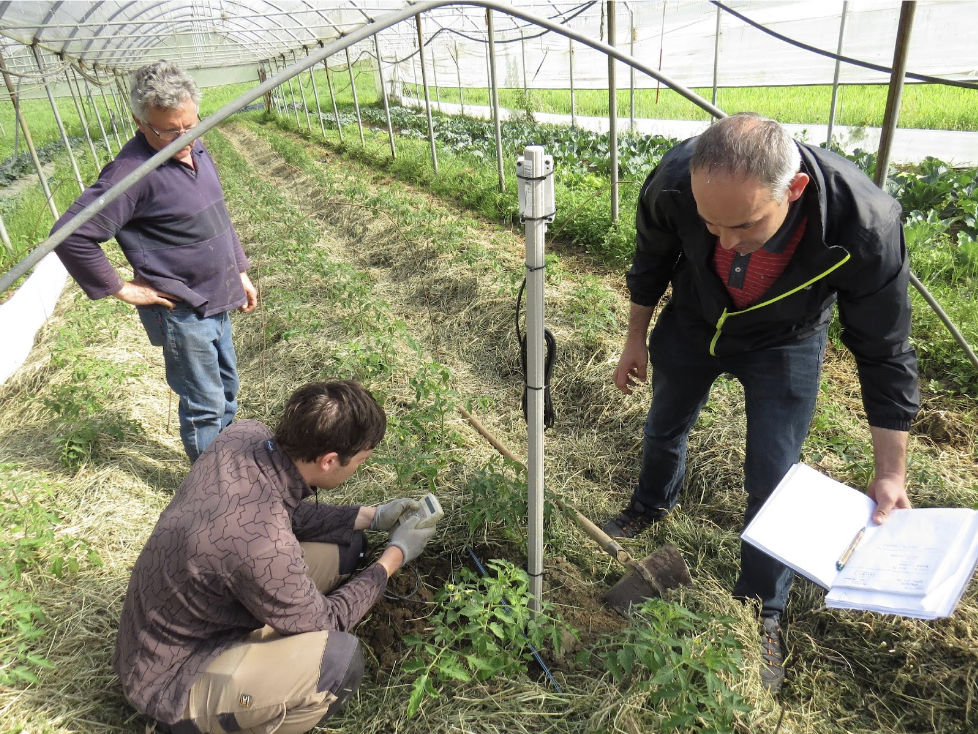 As part of the project, we developed an information system for irrigation support, IRRIGEN, which gives the farmer irrigation advice — how long and when to irrigate for a high-quality and quantitative crop with optimal water consumption.
The project will be completed in November 2022. The system was successfully tested by various farmers all over Slovenia, who thus switched from irrigation by feel to professionally correct irrigation.